As I write this I am watching the snow pile up outside the studio door. The picnic table that houses a big bucket of geraniums in the summer wears a cap of white. Sam begs at the door to go outside only to turn around and, within minutes, push against the door to come right back in to lie on his side next to the woodstove. it was a good effort though.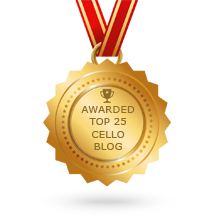 A peaceful moment in an otherwise chaotic season. As we finish packing away the holiday lights and vacuuming the needles there is more than piles of snow at the studio door, the music competitions stand just outside waiting for our attention.
It is a challenging time of year for music students (and their teachers). For my studio there begins the preparation for the regional festivals, both middle and high school, as well as the All-State and New England music festivals which require auditions. Adding to it I have a winter recital. So it seems students are required to be All-Everythings.
I have a unique vantage point from both sides of these competitive auditions. I have to prepare students for them as well as being an adjudicator for one of them, A bit of a two-hat situation.
Preparation takes months. We begin working on audition scales in the fall so the work doesn't all come crashing down just before the holidays. For some auditions you choose a piece from the list provided and for others you have to be prepared for a required piece or pieces.
I let the students make their own decision about competing. I am of two minds (which works well with two hats) about it all. On one hand just being part of music competitions and festivals looks wonderful on college applications. Also I believe that preparation of anything helps all of us learn how to bring out the very best in ourselves and to strive for excellence (thus my recitals). There really is no better reason that requires us to narrow down our focus on the details of playing. That said, I understand the difficulty in both the preparation as well as the actuality of auditioning; I have watched the bow of many capable cellists almost bounce off the strings in response to their extreme anxiety about the process.
Making music is an inherent part in teaching someone to play their instrument. As soon as possible I begin finishing a lesson with duets so that students feel the wonder of playing with another person. As a player progresses we weave musicality between layers of technique - never forgetting to express rather than simply mimic. So it has been challenging for me to present these ideologies in my studio while simultaneously asking them to come to a place where most of what matters is "winning."
For the New England auditions there are only twelve cellists chosen. It seems to me that perhaps the most important part of the preparation process belongs to the teachers and parents of the auditioners. How to we respond if our student/child is not one of the twelve chosen? In the hours spent driving to lessons, listening to scales, being human metronomes, carrying around bags of pre-lesson snacks, how much of ourselves become entwined in the success of the student?
As teachers it is a great resume builder to have our cellists get into the events they audition for but how much time do we spend assuring our students that not only is it not imperative that they "make it" but they really don't even have to audition if they would rather not.
This is a hard world in which to be a child. What kids need to succeed is a sense of self esteem that will help them believe that they are capable and worthy not only as little-leaguers, soccer stars or concert musicians but simply as people. It is here where we, as parents and educators need to focus our time and attention.
Maybe our musician is completely contented in concertizing for the stuffed animals in her bedroom.
Success can have many definitions.
Melissa Perley